 Always Driven to Support What We All Take for Granted

JOT Group Overview
The JOT Group transports the energy and freight supporting daily life and industry under its Safety First and Environmentally Friendly mottoes.
Intermodal Shipping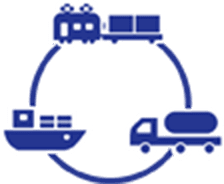 JOT is a company utilizing intermodal shipping, which combines the use of diverse transportation methods from rail and road to sea.
Duty to Infrastructure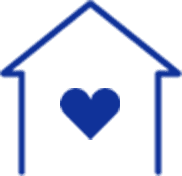 JOT transports Liquid Natural Gas (LNG) and other high-pressure gases, chemical products, perishable foods, and general freight in addition to the petroleum products indispensable to daily life.
Green Energy Transport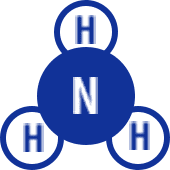 JOT is conducting a wide range of research and development toward the commercialization of green energy transport. This includes hydrogen and liquid ammonia which burns clean and free of CO2 emissions.
Environmental Contributions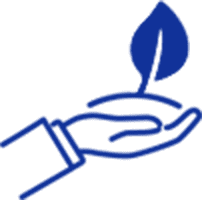 JOT always considers the environment its research and development efforts into modes of eco-friendly transportation that reduce CO2 emissions during freight transport.
Lifeline Support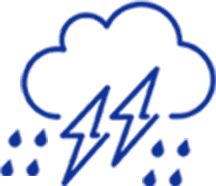 JOT varies its means of transport as necessary to adapt to any devastation brought by more frequent natural disasters. We do everything that we can to ensure lifelines stay up and running.

Business Profile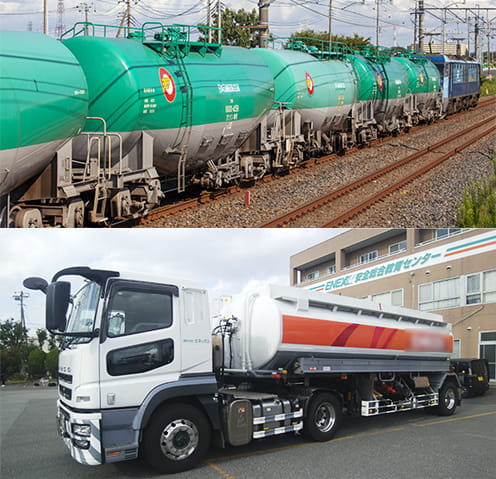 Oil Transport Business

The Oil Transport Business transports gasoline, kerosene, crude oil, and many other petroleum products using railroad tankers and tanker trucks in addition to managing petroleum product supply and storage base operations.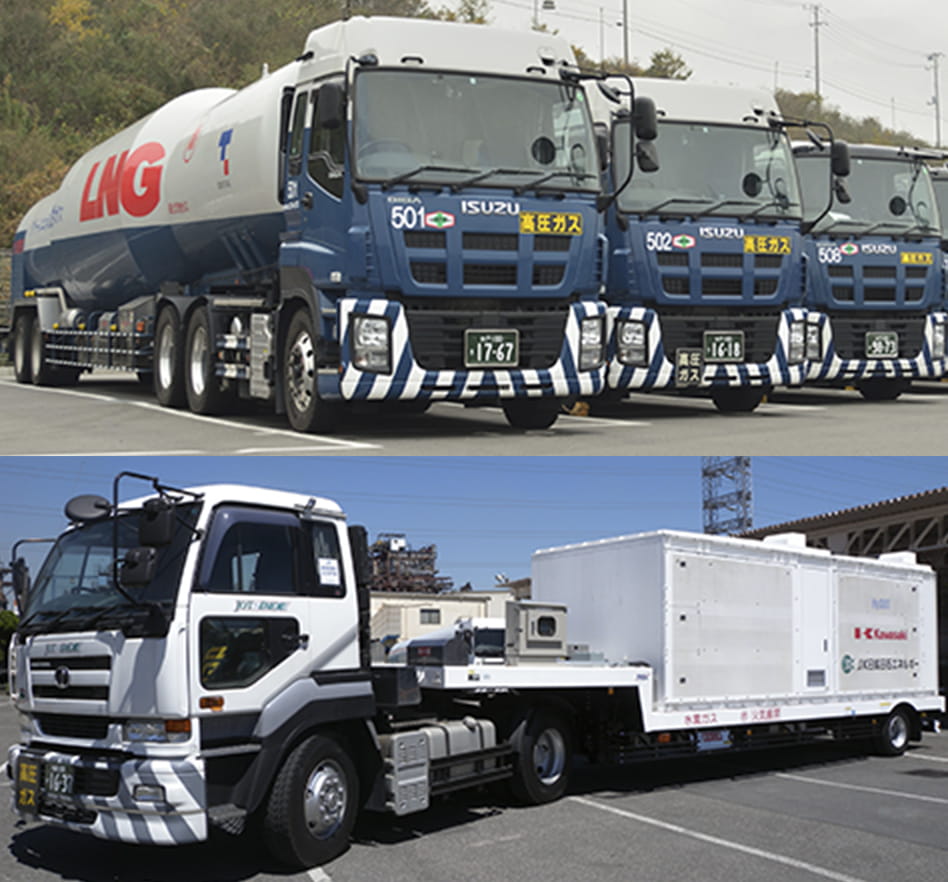 High Pressure Gas Transport Business

The High-Pressure Gas Transport Business transports a wide variety of high-pressure gases, such as Liquefied Natural Gas (LNG), Liquefied Petroleum Gas (LPG), hydrogen, liquefied oxygen, liquefied nitrogen, and liquefied ammonia.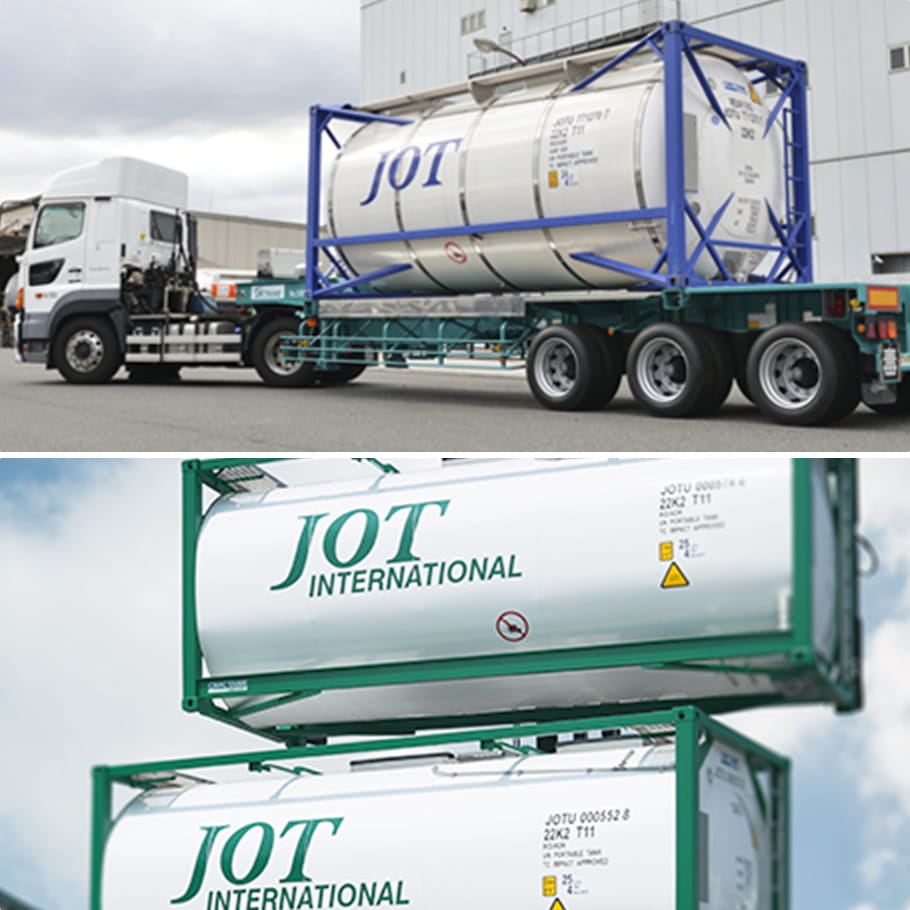 Chemical Transport Business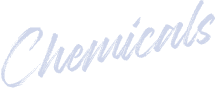 The Chemical Transport Business provides leasing as well as intermodal shipping services for various ISO tank and other containers for transporting various liquid and powder chemicals, foods and other products. The intermodal shipping service expands our transport services from Japan to 11 other Asian nations.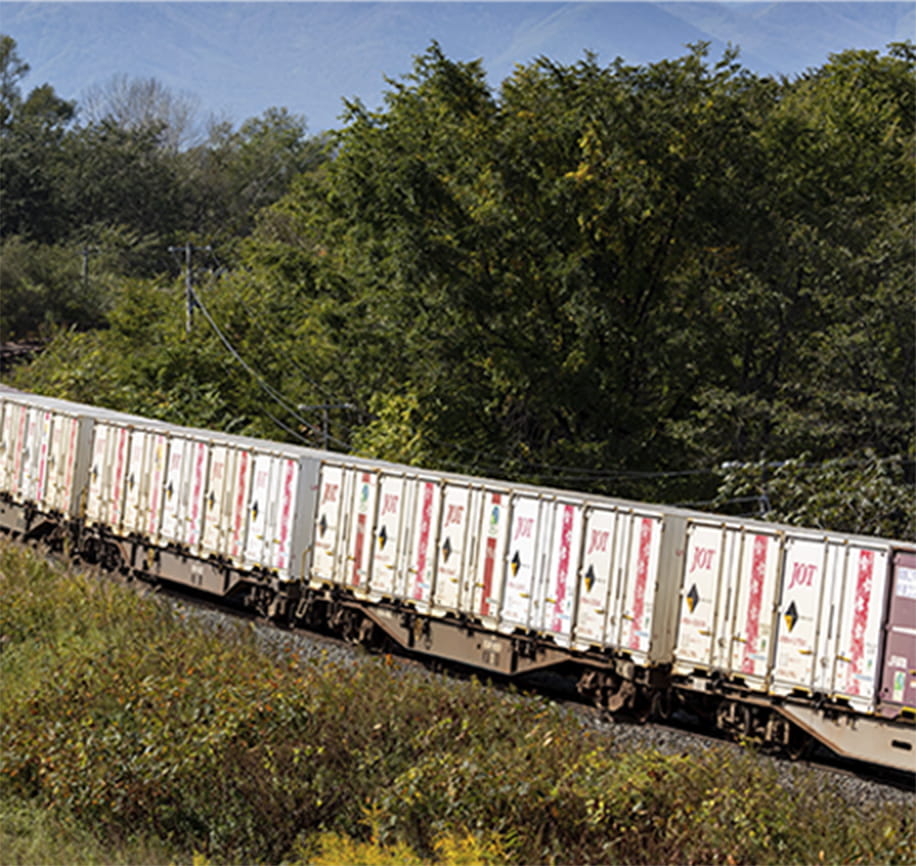 Container Transport Business

The Container Transport Business provides leasing services that includes refrigerated containers that facilitate rolling stock and truck transport of perishable goods and other items requiring temperature control.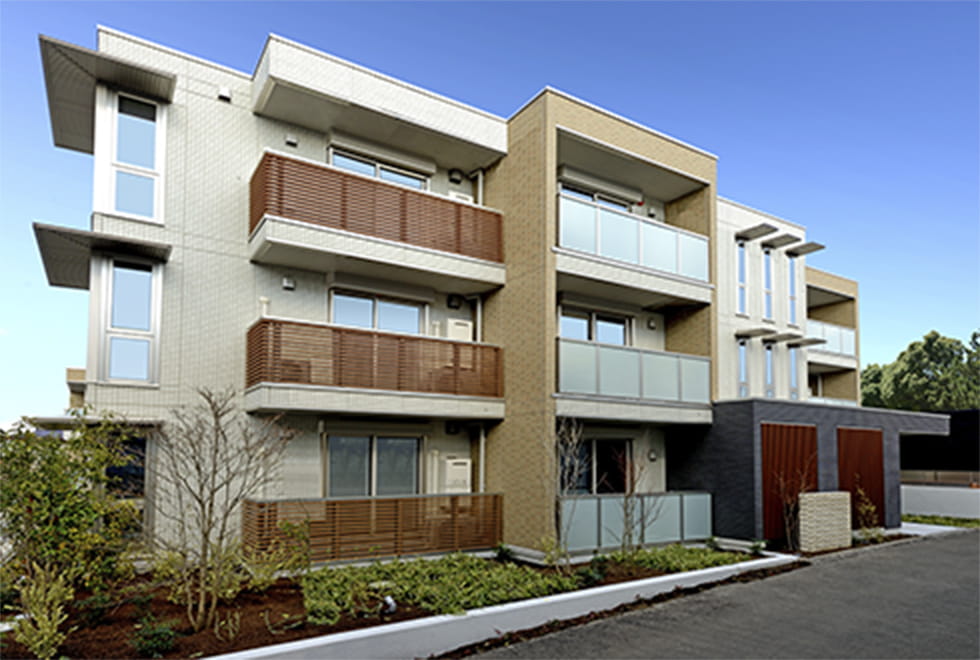 Asset Management Business

The Asset Management Business operates the Property Rental Business to actively capitalize on former office and business lots as well as other properties it owns in addition to four solar power generation stations throughout Japan.

JOT contributes to the development of a sustainable society as a corporate conglomerate entrusted with the duty of infrastructure.
Japan Oil Transportation has categorized and actively promotes its ESG activities across six different themes.
We have organized and associate these themes to promote each activity through SDG perspectives with the aim to contribute to the development of a sustainable society through the transport business.
Learn More

To Shareholders and Investors
2030 Vision
Aiming to Become the Top Energy Transportation Company in Japan
We aim for the JOT Group to be the chosen corporate conglomerate founded in the promotion of ESG management by strengthening our earnings base by restructuring our portfolio and engaging in investment and measures to heighten safety and improve the reliability of stable cargo transport.
For Investors